The table below provides the application cut-off timing for common herbicides used in rice in Arkansas determined from herbicide labels in 2021 (see MP566 for publication with all crops).  Trade names of herbicides are primarily used throughout.  Trade names and labels are subject to change; always read and follow the latest label instructions.
PHI is the abbreviation for pre-harvest interval.  The timings presented in the table do not represent University of Arkansas System Division of Agriculture recommendations; they are simply the application cut-off timings per the herbicide label. 
Remember, herbicides are always more effective when applied timely and earlier in the season on small, actively growing weeds.  Please check the MP44 Recommended Chemicals for Weed and Brush Control for the latest research-supported recommendations.
Table 1.  Application Cut-Off Timings for Common Herbicides in Rice.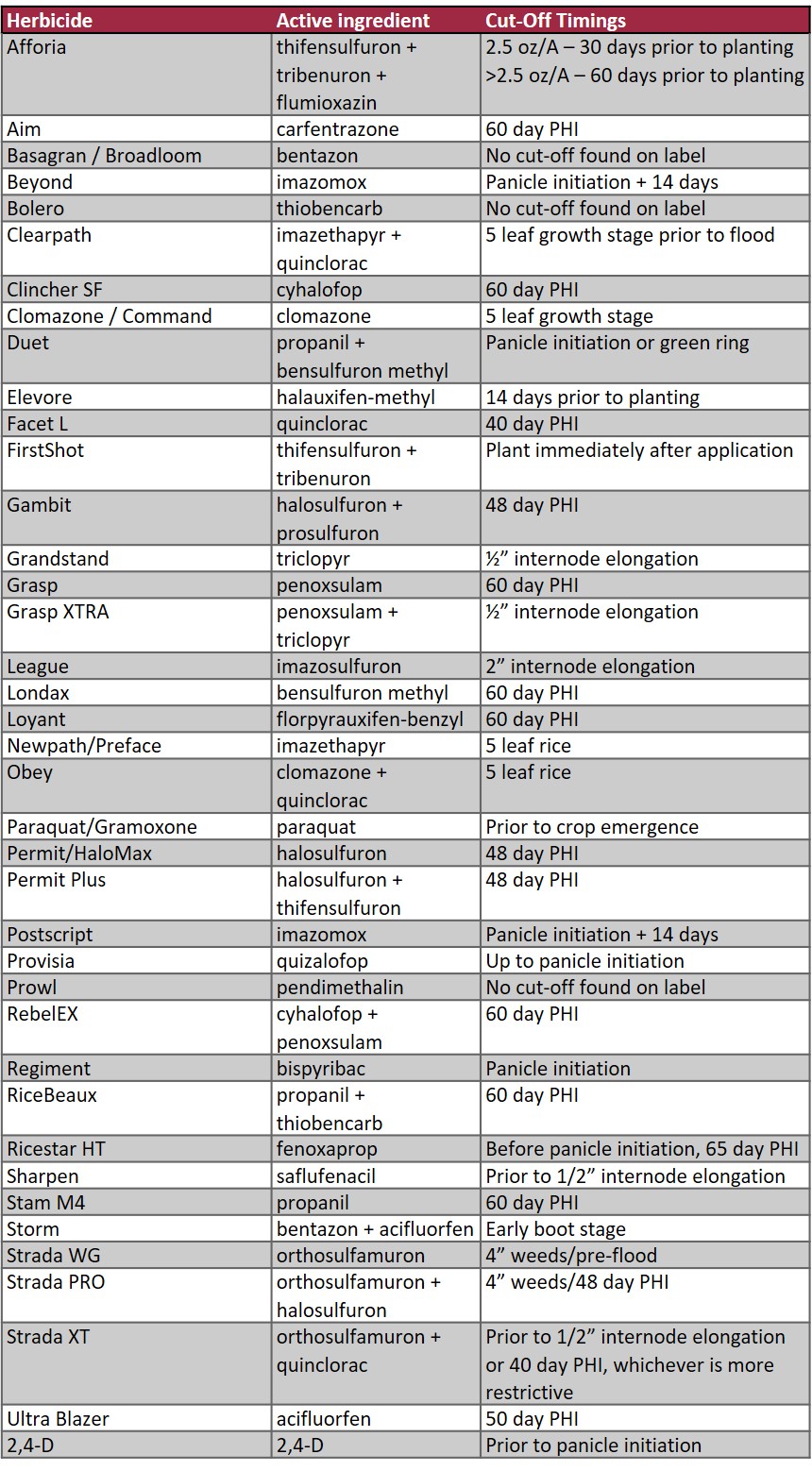 Source URL: https://arkansascrops.uada.edu/posts/crops/rice/arkansas-rice-update-8-6-21.aspx